There are a lot of clutches out there on the fashion market that I totally just want to indulge right in, but then I always end up stopping myself and question where in the world am I going to be able to wear a clutch handbag, as a teenage? I mean, don't most people use clutch handbags to go to the club? Well, let's get serious here, I don't have a fake I.D., and I'm certainly not old enough to be going clubbing and drinking, but they are so damn cute! I mean, some of the cutest handbag styles are clutch handbags, and I want to be able to rock a great one. So, I made it my mission to find some purses, or clutches rather that are for teens because in all seriousness if you walk into your third period math class with an embellished clutch handbag, or a metallic bedazzled one, you're going to look a little ridiculous. I'm not being mean, I'm just being fashionably reasonable. However, that doesn't mean that us teens can't indulge in this fabulous world of fashion. Here are some of the sexiest clutch handbags for teens, and some ideas of the best places to rock them!

CASUAL CLUTCH

Go figure, right? Of course, there is going to be a casual clutch category because we're looking for purses for teens, not for red carpet celebs that can get away with wearing diamonds on their clutch handbags. Now, a casual style should certainly be minimalistic, but not monotonous. Nothing too flashy because you want to be able to wear this to places that we go to frequently, such as school. I certainly think that the perfect casual clutch for school would be a style that has a strap attached to it. You can still use it as a clutch and hold it in your hand, and it undoubtedly is that same style, but if your happen to be unexpectedly jam packed with books from period 5 and 6, you aren't entirely out of luck as you would be if you didn't opt for this style because you'd be juggling your clutch, books, pens, papers and everything else imaginable, in your hands. If you go for a style that has a strap, you at least have an alternative if your evil science teacher decides to mess with your fashion attire for the day.

CIVIL CLUTCH

Although we obviously can't go clubbing because we're not of age, we certainly can still rock an adorable styles, and there are a lot of clutch handbags for teens. Don't believe me? How many parties do you get invited to within a year? Probably a lot, right? Why not bring a cute, adorable and stylish clutch handbag to a party, instead of your massive handbag that is bumping into everyone as you struggling to get from one side of the party to the next. I would still keep this style somewhat casual, but with a little more oomph and glam to it.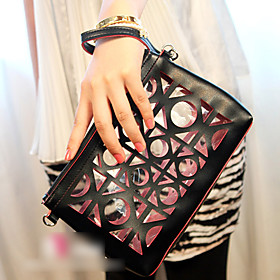 CLASSY CLUTCH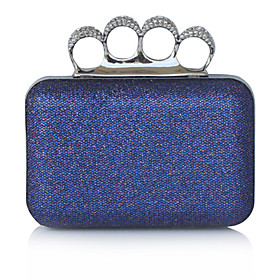 Okay, so maybe you don't go to parties. Meh! They're usually overrated anyway. What about your high school's formals? Certainly you love to get all dolled up in a stunning gown and rock a fabulous look to your school's dance, right? This is when you can thoroughly indulge in the formal clutch styles that teens often believe that we have to miss out on because we aren't of age to go to prestigious events. Don't cut yourself short ladies, because certainly your school has at least two formal dance parties a year (semi-formal and formal, not to mention proms, or pep rallies) and you can get all dolled up and make your high school stand in awe as you strut your stuff down your imaginably red carpet.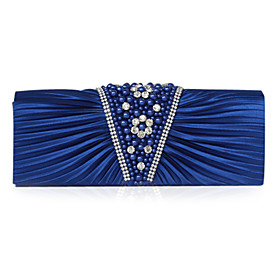 Clutches don't have to just for adults. As you can see, there are three clutch handbags for teens that you can indulge and thrive on.

Recent posts in Accessories