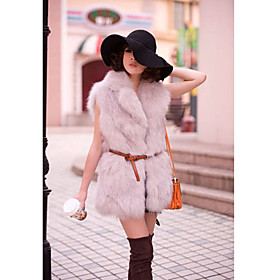 Oh jackets, how I severely despise jackets. Okay, wait… I take that back. I don't despite jackets per se, but I definitely despise the majority of them. Often times, jackets are big and bulky, frumpy and fugly. Ew! I just hate them, but with the fall season almost past us and the winter ready to dump a pile of cold air and snow on it, it's safe to say that I need to write a post for my fellow fashion teens out there about the perfect jackets for school because lets be honest for a second, we can't get away from this one, right? I mean, we have to wear a jacket (don't remind me), so we might as well find the most perfect jackets for school!

A LITTLE MILD OUT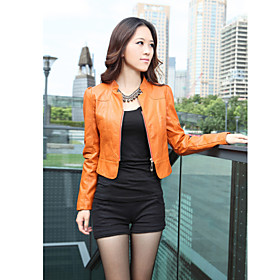 If we're lucky, we might come across some winter days where the weather is a little milder out than usual. In this case, we can choose some of my favourite perfect jackets for school because they aren't too large and bulky, and it's not difficult to find these kind of jackets that are actually stylish. I don't want to look like a penguin from the north, thank you. Sure, Happy Feet was an adorable movie, but I'd like to look like a chic teenager. If it's warmer out, you can obviously wear a jacket that has fewer layers, ultimately leaving you look less frumpilicious. Fall jackets are perfect for these days, and I like to pair them with cute mittens and a scarf, so I don't look like I'm living in the wrong season.

IT'S A CHILLY ONE

Oh, those mornings when you step outside and exclaim, "Ooh! It's a chilly one today!". Gawd, I am totally not looking forward to those days. Unfortunately, there's nothing we can do about it but fashionably prepare for the big jackets, so I found some of the best perfect jackets for school that will work well with these kind of days. Little bomber jackets are great because they have more to them than a fall style, and less to them than a deadly winter jacket. They're still fit and snug to the body, allowing you to look chic and stylish while staying warm.

BRRRRR. ANTARCTICA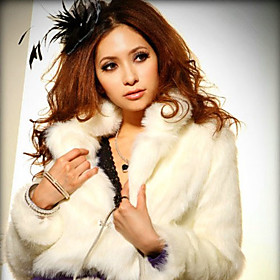 Okay, so it's not like we have to wear a one piece snow suit anymore. We're not in grade 5 and we certainly aren't rolling around in the snow, building snow forts and snowman when the recess bell rings, right? Heck! We don't even get recess anymore. I feel jipped. On the bright side, since we aren't laying in the snow creating angels, we don't have to totally sacrifice our stylish side to stay warm and dry! The perfect jackets for school when it seems like you're living in the North Pole are unquestionably styles that go past your waist, to ensure that no snow and cold air gets up on your belly because that just totally sucks, plus frost bite is never fun. You don't have to go downright ugly though! Choose a style with a fur trim, or unique embellishments to keep your style on point when having no other option than a bulky, jacket. Ooh! Here's a little trick! Get a winter jacket with real feathers inside of it! The warmth of these are UNBELIEVABLE, and you'll feel fashionable just knowing that you have such a prestigious style item on.


Now, as a surprise to myself, when I did a search for some of the perfect jackets for school, I came across some styles that I kind of, totally fell in love with. I mean, they're stylish, amazing and convenient for us teens that need to trek to our high school classes day in and out. At the end of the day though, sometimes you just have to sacrifice wearing that big bulky option, but at least now we know how to pick out a stylish one from the overstuffed winter coat racks, right? If someone asked me what was more important for perfect jackets for school, warmth or style, I'd have a hard time answering. Just saying. Style goes a long way, right ladies?

Now, on to part 2, The perfect jackets outside of school!
Recent posts in Jackets