Ladies, we're young, wild and free and let's get serious here, we look damn good too. Okay, a little too cocky for you? Alright, that's fair. Let me bring it down a notch. Prom night is one of the biggest nights of our lives thus far. It's a transition period in our life that represents our achievements, success and of course, our growth as individuals. We're leaving high school and entering the real world, so I like to say that prom is our one last night to look and feel as fabulous as the mature adults that walk the red carpets of Hollywood while having just as much fun as them. We can party and look fabulous like the young rock stars of the world while indulging in a classy night like the adults we're becoming. In fact, I often make jokes that this year is our prime, and if we don't show off our sexy figure now, it'll be gone before we know it. Oh, I'm just kidding. I would never recommend for you to dress promiscuously, and I especially wouldn't suggest that for prom. Instead, I'm talking about the latest trend of prom dresses. What is that, you ask? Well, will one look in a haute fashion magazine, online boutique or gown store, you can totally see that short prom dresses and taking the cake. CAKE. CAKE. CAKE. CAKE. CAKE. CAKE. CAKE. CAKE…. Rihanna, anyone? No… Well, that got weird fast. Without further ado ladies, show off those legs! Like I said, we're about to put ourselves at risk of the Freshman Fifteen so let's enjoy our youth now while we still can!
Snag a Deal of $20 Or Under
Honestly, $20 short prom dresses can certainly be found, but exceptional quality ones can certainly come with a challenge, but here's my rebuttal; You will probably never wear your short prom dress again, unless you fit into it for college graduation but even then, it's still unlikely. Do not break the bank on a dress that you will closet for years to come. Keep your style on point, while snagging a deal.
Realistic and Under $50
Similar to the prior, a dress that under $50 won't necessary provide astonishing quality that will withstand countless nights, but you'll definitely be able to find some truly fascinating styles that will totally deliver for the night. And hello, you'll be able to save some dollars which is totally extra cash for that big shiny tiara you've been eyeing.
Typical Tags of Under $100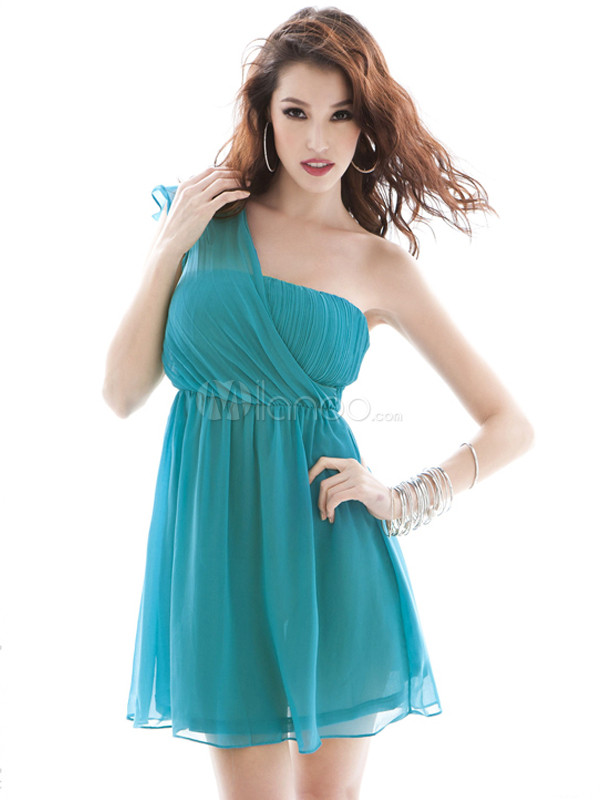 This is a typical price tag number that you'll stumble across. It's realistic while not totally making you cringe and count your coins. Within this price range, you'll find some of the chicest styles of short prom dresses that deliver a fit specific to your frame. The dress will feel absolutely fabulous, and obviously, you'll look just that as well.
Hey Big Spender – Under $200
Well, you either have a good allowance, or generous parents because you're one lucky girl for being able to rock a budget of these numbers. Although $200 truly isn't a massive amount, it will allow you to get an absolutely astonishing dress that certainly won't be found on another one of your classmates. You will have a variety of options, materials, styles, fits and hues to chose from. You definitely get to indulge in your own personal style with this budget as it comes with endless options to personal style.
It truly doesn't matter what your budget is, you can always find a short prom dress that is oh-so-fabulous and everything that you could ever want in a dress, and hey! Maybe you'll even be able to snag a seriously amazing deal and spend that extra cash on other accessories… Or towards college? The prior sounds like a better investment at the moment, doesn't it?
Recent posts in Prom Dresses